Center Lathe
Center Lathe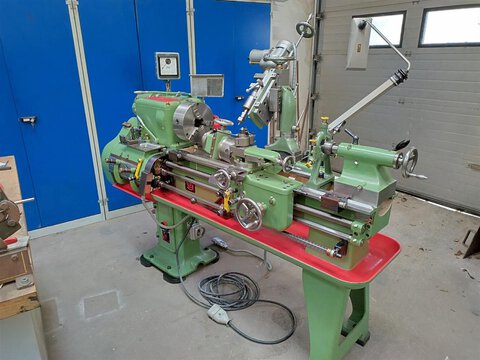 This machine tool was already sold. Please contact us and we will try to get a similar machine tool for you.
Control Type: conventional
Metal Processing > Lathes > Center Lathe
Complete refurbished old center lathe in runing condition
variouos chucks, faceplates and tool holders
thread cutting
steady rest, radial boring milling device
Didn't find what you wanted?