DECKEL FP3
Universal Milling Machine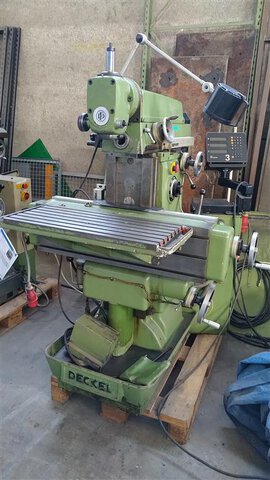 This machine tool was already sold. Please contact us and we will try to get a similar machine tool for you.
Manufacturer: DECKEL
Metal Processing > Milling machines > Universal Milling Machine
Control Type: conventional
Machine in good and well maintened condition, ready for inspection under power.
3axis digital readout
misc. accessories
Didn't find what you wanted?