DIVERSE diverse
Peripheral equipment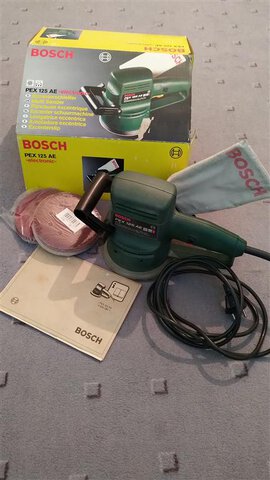 This machine tool was already sold. Please contact us and we will try to get a similar machine tool for you.
Manufacturer: DIVERSE
Control Type: conventional
Metal Processing > Other > Peripheral equipment 
Unsere Fundgrube hat diverse Handwerkzeuge im guten gebrauchten Zustand, z.T. mit Original Koffer und Zubehör
Angebote jeweils plus MwSt bei Verkauf an Firmen
1.) BOSCH PEX 125 AE Excenterschleifer, komplett mit Staubbeutel und Scheiben – Preis 45,-
2.) BOSCH PMS 400 PE Multisäge, komplett mit Blättern, Einstellhilfen und Beschreibung – Preis 75,-
3.) Weitere Maschinen folgen…..