IKEGAI NB 110 T
Table Type Boring and Milling Machine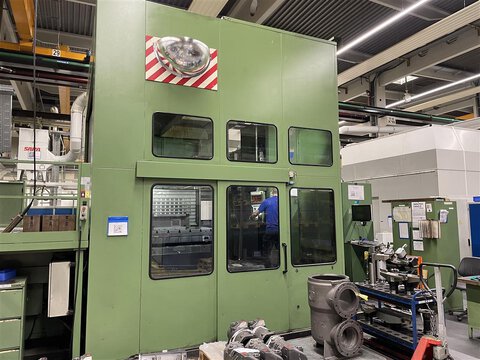 This machine tool was already sold. Please contact us and we will try to get a similar machine tool for you.
Manufacturer: IKEGAI
Control Name: FANUC 16 M
Control Type: CNC
Metal Processing > Boring mills / Machining Centers / Drilling machines > Table Type Boring and Milling Machine
Machine equiped with FANUC 16 M CNC control for 5 axis
palette changer
full B-axis
tool changer 90-fold
hand operating panel
complete splash housing
spindle support bearing, facing head
coolant device
Didn't find what you wanted?
Other machines of the same type (Table Type Boring and Milling Machine)