BEHRINGER HBP 413 A
Band Saw – Automatic – Horizontal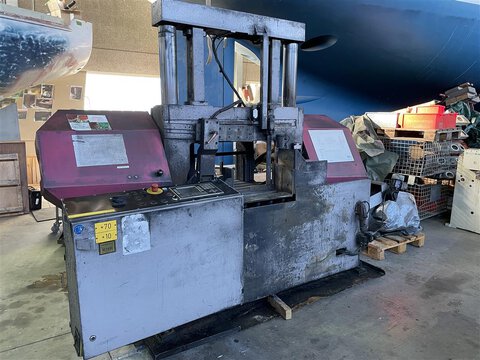 This machine tool was already sold. Please contact us and we will try to get a similar machine tool for you.
Manufacturer: BEHRINGER
Control Type: conventional
Metal Processing > Saws > Band Saw – Automatic – Horizontal
Bandsaw with roller stand
Auto Feed Control
Multicut with max. 400 mm stroke
10 saw bands
Didn't find what you wanted?
Other machines of the same type (Band Saw – Automatic – Horizontal)